Thank You
Once again, thanks for backing our little project and helping us raise $ 9 581! We are continually encouraged by people's responses to the project. Here is an update on what has been happening our side…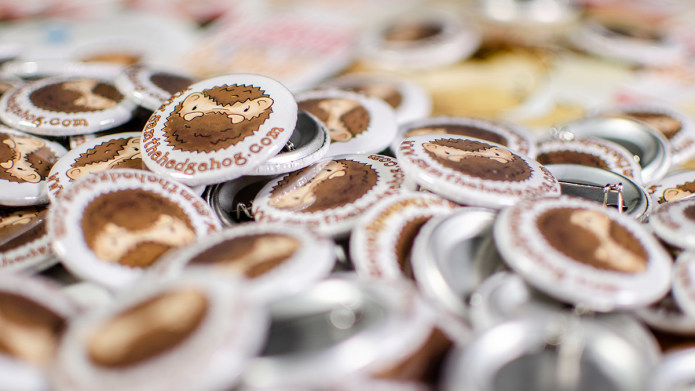 Perks
We have exciting news – our perks are ready to send out!!Our studio has steadily been piling up with awesome little pieces of Sam merch and we can't wait to share them with you guys. We know it's a little later than the July date we promised, but we hope they will be worth waiting for. Some of the basic packs are already en route.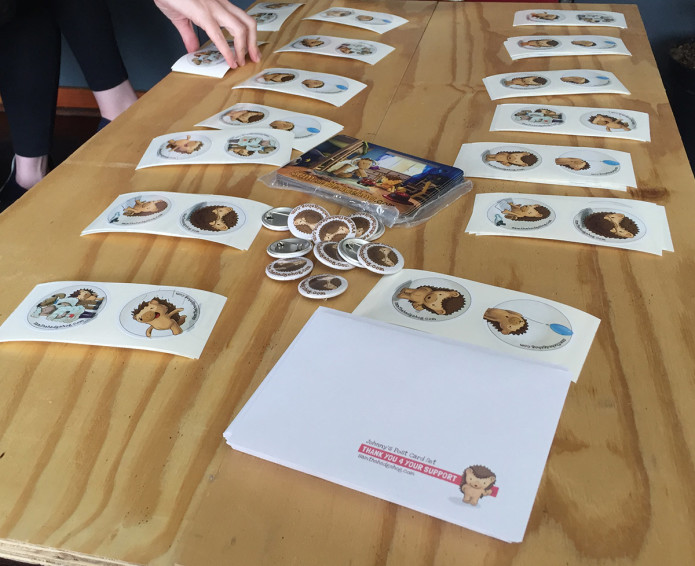 A few of the perks have options and we will be contacting some of you directly with those.
In other news…
New Studio
We have a new studio! In preparation for getting going on Sam, we have moved into a new, bigger studio with a dedicated set building area. We are still busy kitting out the workspace but once that is done, we will contact those of you who signed up for the virtual studio tour.
New Staff
We have a new hire to the team, Charl Smit, who is one of the most experienced storyboard artists and stop motion set builders in the country and we are super excited to have him onboard. He helped us with the animation test and loved the project so much he just had to be involved!
Other New Additions
Team Sam has been busy on other fronts as well! Believe it or not, we have three brand new additions to Team Sam born over the last six months. A most hearty welcome to Chloe, Benand Frank. (This might hold a clue as to why we are running slightly behind on our perk fulfillment 😉
Plans Moving Forward
Any animation project of this nature is an ambitious and inevitably risky project. It requires careful planning and lots of time… and of course, time is money!
As we stated on our campaign page, the crowdfunding will go towards our set-building. Currently, we have raised enough money to complete the storyboard and the set design between now and June 2019. Our studio – MAAN Creative – is due to finish up work on our current project in production (a 55-episode educational series) in July 2019 and we have booked Sam in for animation (the bulk of the production) after that. This gives us time to raise the rest of the funding while working on the sets.
Money back guarantee
It has come to our attention that some of our backers were not aware that, unlike a Kickstarter project, their contribution would go through regardless of whether we made our goal or not. If you are one of these and feel you misunderstood our intentions, we are more than happy to refund your contribution (less Indiegogo fees). It's important to note that the crowdfunding campaign was always only a part of our funding plans, and our intention was always to forge ahead regardless of what we raised on Indiegogo. As you can see, we are making progress and we're on track with our set-building plans. However, completing animation will take longer and how fast we can do it will depend on our success with raising other funding. We believe so strongly in both the artistic merit and the message of SAM that we will make it happen one way or the other.
Furthermore, we are keeping careful track of finances and, in the interests of transparency, are more than happy to share details should any of you be interested. Please email mic@maan.co.zawith any questions.
On that note, time to get back to packaging some T-shirts…